Application Project Manager
Application you need to effectively manage many areas of movie production.
Cloud-based management software available anytime and anywhere.
Collecting and storing large amounts of various types of complex data.
Central file sharing section of project documentation.
Creating and exploring the relationship between film project resources.
Efficient collaboration of all people involved in the project.
Object oriented inventory from many specific movie project areas.
Identifying shortages and implementation bottlenecks in resources.
Smart objects search and indexing.
Certainty that everyone works on the same project resources at a given time.
Guaranteed secure and selective access to data based on the rights granted to the user.
Global and particular management of permissions.
Permission inheritance.
Secure long-term data storage.
Project Manager main features
Data collecting
The data in the application are object-oriented.
Each object has its own kind and attributes.
You can define your own object kinds and attributes as needed.
Objects are assigned to the defined areas of repository and divided into folders and binders.
Ability to join an unlimited number of source attachments to the object.
Links between project resources
Structure to effectively manage many elements of production under one roof.
Creating relationships between objects from various repository areas.
Automatic update of the binding chain after changing the properties of any object.
The ability to track the chain of links between objects in the same preview window.
User interface
The ability to run multiple projects simultaneously and transfer data between them.
Context-sensitive menu, redefined as needed, for browsing resources.
Easy objects transfer in the structure of the context menu.
The ability to print object cards with varying levels of detail.
Security and controlled access to resources
Extended system for granting and controlling permissions to explore project resources
Sharing data with crew in accordance with the competences assigned to them
Dated archives and backups
Cloud application based on certified access to data.
Project Manager Gallery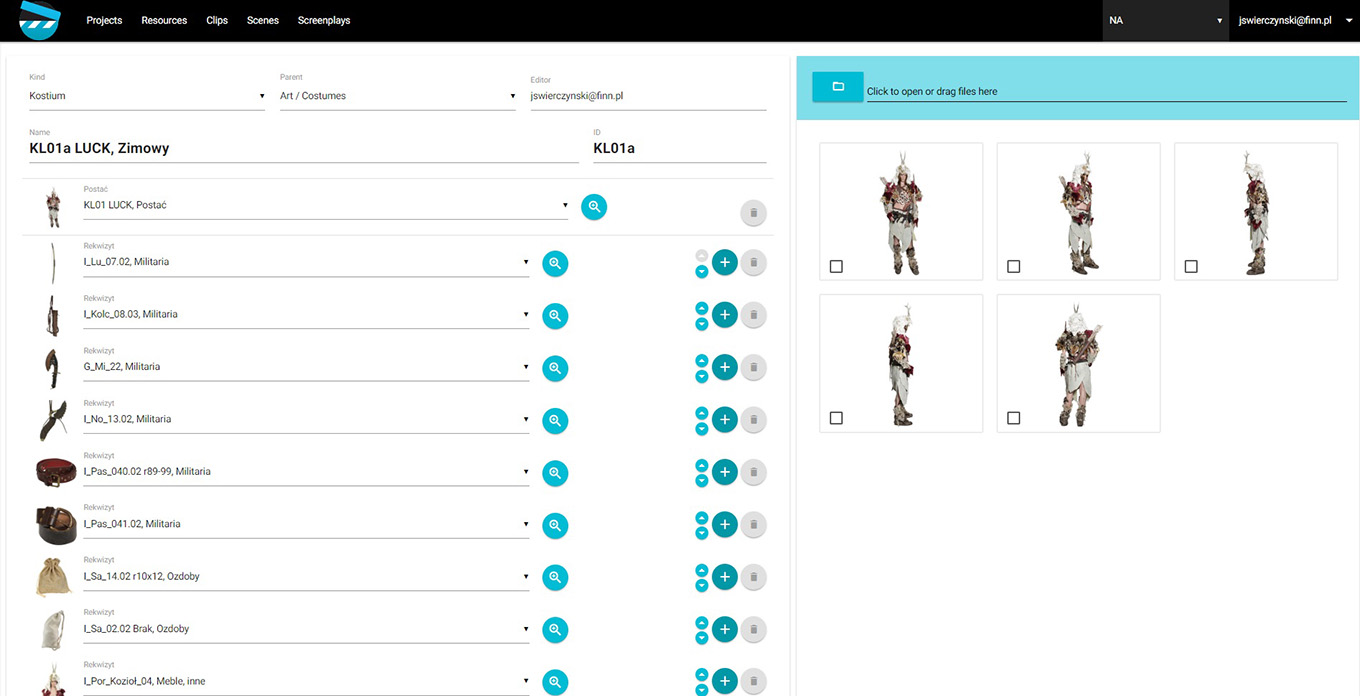 Download more detailed description of Project Manager Application CV.PROJ